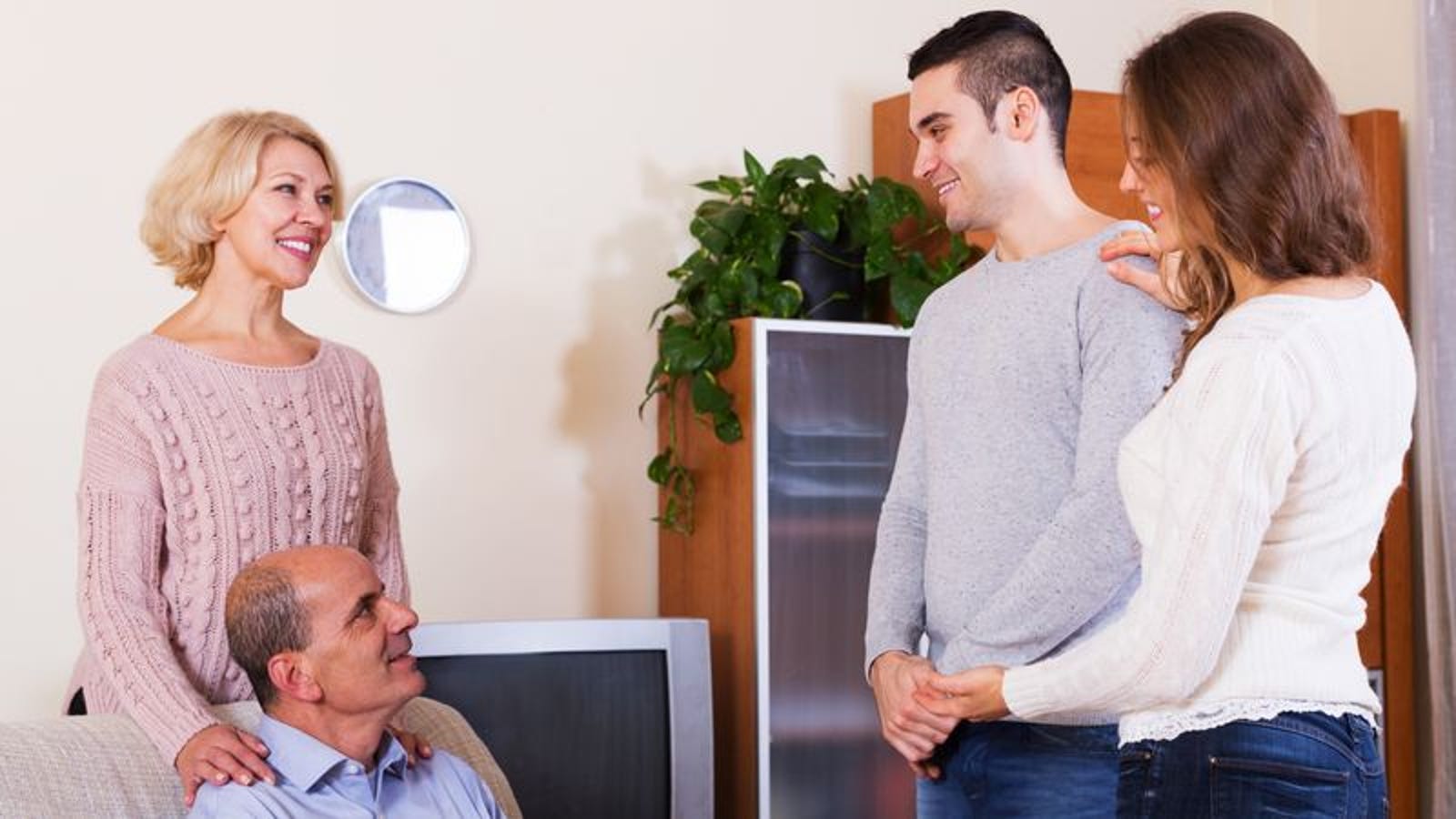 One of the most important and difficult challenges that must be overcome at the beginning of a new relationship is the acquaintance with parents of your significant other. The only way to avoid this step is not to start a serious relationship, but only to limit oneself to short romances. But if you have serious intentions and seek to find your only one, the person with whom you could live the whole life, then you can't avoid meeting with her parents.
But don't worry, ukrainian woman site prepared 7 tips on how to behave when meeting your girlfriend's parents.
Prepare for a meeting
Before meeting girlfriend's parents, you should find out a little about them. Clarify with your girlfriend a few key points, for example, what they do, where they come from, what hobbies they have or something else that can help you establish contact with them. If you are fans of the same sports team or your girl's mom works in the same field as you, it will help you to start a conversation and establish contact.
        2. Dress well
Think about the outfit for meeting the parents. Put on something presentable for the first meeting. If your clothes are too casual, the parents will think that you either don't care enough about your appearance, or you are stupid, because you do not understand why you should even think about it. You should have beautiful clothes that goes with the occasion. If you go to a summer house to cook shish kebabs, it will be appropriate to put on jeans and shirt. But if you go to a restaurant, you need dress trousers and a nice shirt.
        3. Bring a gift that goes with the occasion
For meeting her parents for the first time, you should come with flowers or another gift to express your respect. You can also bring a bottle of good wine. Ask your girlfriend what her parents like. It's discourteously to come empty-handed to their house. Even a simple gift will show your foresight.
       4. Offer to help her parents
If you have a meeting at their house, you should offer any help. Perhaps you will help her father to put the brazier, and mom – to clean up after delicious dinner. Perhaps you will find another way to help them out around the house to show that you aren't indifferent and want to be helpful. Most likely, her parents will tell you that they don't need help, but you will look like a gentleman.
     5. Treat their daughter with respect
This is the only and most important thing you can do to conquer them. All parents, including those who are unfriendly towards their daughter's boyfriends, want her to find a good partner – a person who will respect and treat her properly. When meeting parents for the first time show them you are that person! Support their daughter when she speaks, talk about how perfect she is and how much positive qualities she has. Don't humiliate her and don't talk to her with disdain. Be a gentleman and treat her like a lady.
      6. Participate in the conversation and be interested
It's important to act as if you are interested in talking with your girlfriend's parents, even if it's about paying taxes or growing cauliflower. Ask many questions, nod politely and give her parents full-time attention. Be sure to react when they try to joke. Show that you are sincerely glad to be in this place and you are interested to communicate with them. This behavior is of great importance, and it will show them that you are good and nice person.
       7. Don't forget to be yourself
Don't try to seem someone else just to please her parents. You don't have to change to surprise them. Don't forget that your girlfriend chose you for some reason. In addition, parents can see when guys play to the audience. There is a difference between their seeing your sides of character, reflecting maturity and responsibility, and your desire to appear an absolutely different person. If you plan to be with their daughter for a long time, then you can't pretend constantly.